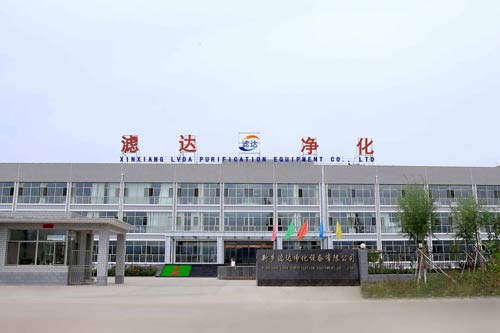 Xinxiang Lvda Purification Equipment Co.,Ltd. is a professional supplyier of filters and air compressor parts. Our company is located in Xinxiang City, the hometown of filtration. We can produce filter elements for almost all brands of air compressors,At the same time, we can also produce filter elements used for hydraulic systems.We can also customize the filter according to the requirements of customers. In addition, we can also provide oil filter, filter and other equipment.We attach great importance to the quality of products, so we have many regular customers.If you have product requirements, you can leave us a message or email, we will reply in time.
CORE COMPETENCIES
lvda filter
Credibility and high-quality provide a solid foundation further development

1. The accumulation of filtration experience for years is one of the keys to a highly recognized enterprise in the filter industry.
2. LVDA filter is a modern enterprise integrating R&D, production and sales, which specializes in the manufacturing of filter elements, filters and oil purifier.
3. All the details are forged by full-automatic equipment; All the production quality of the assembly line is stable and reliable; All the processing technology adopts domestic and foreign technology.
4. LVDA is possessing a registered capital of RMB 10 million, for verification of our powerful strength.

All the products are meticulously manufactured

1. All the producing departments are standardized, in which plenty of filter element detection devices were installed. All the detection indexes are strictly implemented, to ensure the reliable quality of our products.
2. All the mensuration of "hydraulic transmission-filter element-structural integrity" was strictly implemented according to the industry standard. Fatigue test was carried out 100,000 times, and the product specification must conform to original factory standards.
3. The intelligent production control system was adopted, and the reasonable design of performance was ensured. Before the launch of each new product, multiple harsh tests have been done in advance.

The most outstanding service and the most substantial benefit were provided for our customers.

1. The filter material adopts imported glass fibre for a special purpose. A higher capacity for pollution was possessed owing to the special pressure bubble and folding construction, which brings a higher value for our filter elements, oil purifiers and filters.
2. Our R&D team, sales team and after-sales service team are offering a full-scale "safeguard" to your filtration system.
3. The mode of direct sales could provide more benefit for our customers, by cutting out the middlemen.