Multi core fully automatic filter is used to filter and intercept particulate impurities in low viscosity liquids. It is consists of a 304 or 316L stainless steel shell and a filter element. The surface is treated with dual mirror polishing, and the number of filter elements varies from 1, 3, 5, 7, 9, to dozens of cores depending on the different flow rate and the size of the inlet and outlet pipelines.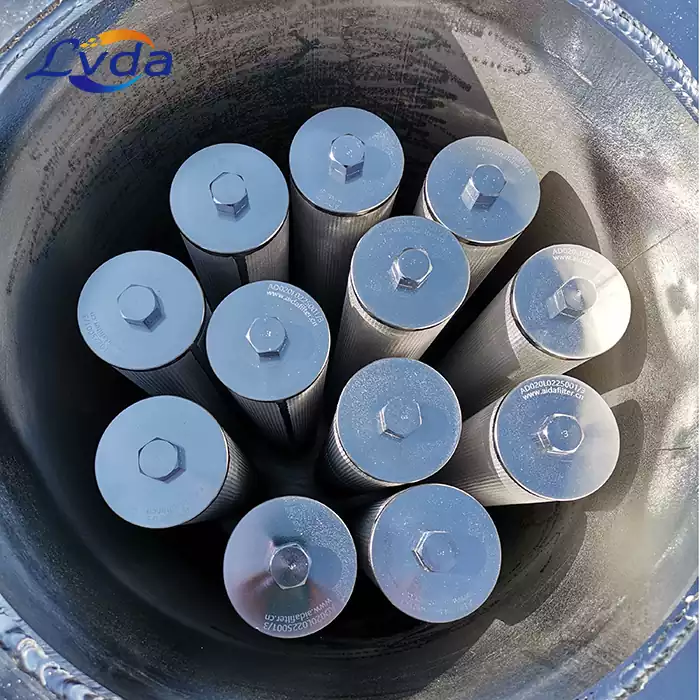 The liquid passes through the filter element from the outside to the inside, and after gathering, flows out from the center. Impurity particles in the liquid are intercepted on the surface of the filter element, thus achieving the purpose of filtration and purification .
Designing a 35 elements, 8-inch SS multi-core filter for a new customer in Chile for water filtration pre-treatment.